Utilities & Maintenance Costs
Insurance
Homeowners' Insurance is $976/yr with AMICA.
Outside Maintenance
Lawn Care
Lawn Mowing - $10/week for 6 months = $260/year
Lawn Treatments (aeration, herbicides, insecticide, etc.) - $100/year
Trees Maintenance
spraying and pruning - $xxx/year
Annual Outside Maintenance Total = $360 or $30/month
Utilities
Water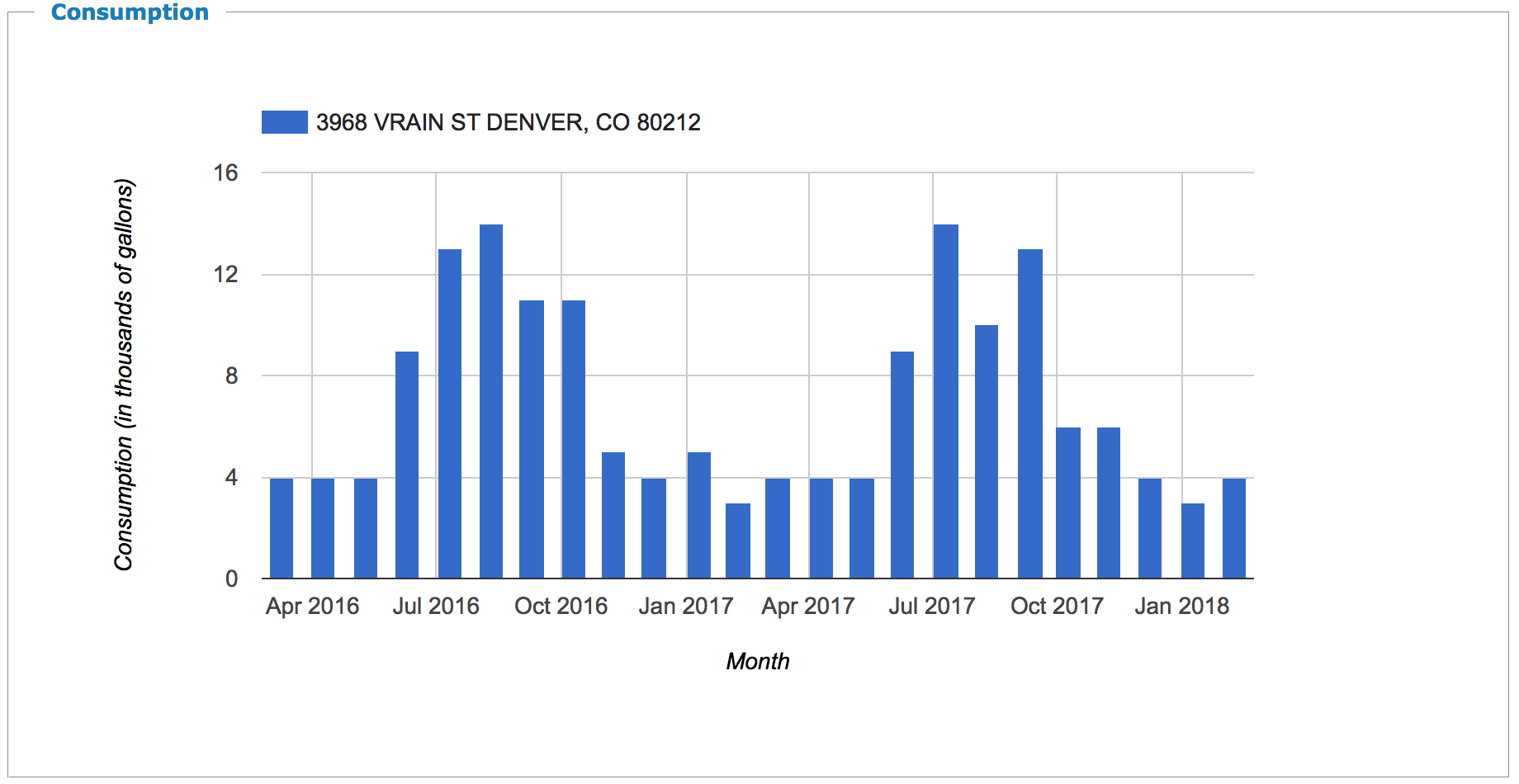 View the detailed Denver Water bills.
$550/year in 2017. Varies dramatically by month. Includes water and sanitary sewer.
Wastewaster
$100.19 annual fee, paid February 2019

Heating & Cooling
View the detailed Xcel Energy bills.
Gas
$509/year
611 therms 2017
Electricity
$1177/year 2016
8365 kWh 2017
Annual Utilities Total = $2649 or $220/month in 2016